For early-stage business owners and leaders, insurance can represent a high cost for their business. Reducing your insurance cost helps the company redirect the funds to other areas.
Every business leader should avoid exposing their business and its employees to risks that become even more costly to mitigate but instead maximising the efficiency of the cost of the policy and benefits to your business. Let us look at ways to reduce the insurance cost of a company below.
Ways to Lower Insurance Cost of a Businesses
Purchase Suitable Coverages: Whether it is health insurance, property insurance, liability insurance, workers' compensation insurance, and more, purchasing suitable coverages can help your organisation save on the insurance cost of your business. Does the policy work for you? Is the premium appropriate, and to what extent is the cover relevant for the organisation or employees?
Prioritise Safety: Having an excellent precautionary approach to risk management policy and practices is another way to reduce insurance costs of a business. Having protocols and training helps organisations and their employees minimise risk exposures in their operations. Such methods that help minimise risk exposure can help further mitigate premiums because your business operations don't expose you to such risks.
Compare Rates vs Benefits Yearly: A crucial strategy for lowering the insurance cost of your business is to compare and review your rates yearly. Look out for similar policies from the same or another insurance to check the premium and benefits to help you make a better choice. Some all-in-one insurance platforms can help you seamlessly achieve this while keeping your cover and moving to a better policy with the same digital platform.
Flexible Policy: For businesses in sectors with high employee churn rates, it would make more business sense to purchase a health or device insurance policy that is billed quarterly or monthly premium payment; this can help reduce waste.
Another thing to consider in the flexibility of a policy is the ability to move it from one holder to another or to pause and continue it later; all of these can help an organisation save on the total cost of insurance.
Pay Insurance Premium Upfront: In some examples, before an upward review of a premium by the insurer, paying your premium upfront can help you save and maximise the coverage for another year. For example, before the upward review of third-party motor coverage to 15,000 Naira in January 2023, paying for a policy that expires in February in December would have saved a business 50% on the new premium and allowed it to enjoy cover for another business year.
Use the Right Agent or Broker: We advise working with the right insurance agent or broker. It can help businesses to leverage their knowledge and explore the best policy for their business, and how to save on your insurance cost can significantly help.
Seek Discounts: Ask your insurance for discounts. Also, purchasing a policy through a trade organisation or other partnerships with insurers created to offer discounts to businesses can help reduce the cost of insurance for a business.
Reduce Insurance Costs with Octamile's Platform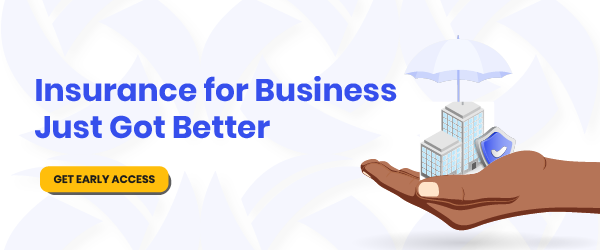 An all-in-one digital platform for businesses to manage their business insurance needs, save on costs, compare rates and get bonuses is an excellent opportunity to lower your business costs.
Check out how this platform makes insurance simple for businesses, their owners and employees; click here.
In conclusion, while it is excellent to make sure you don't overpay for the insurance needs of your business, it is also crucial not to underinsure and make it almost impossible to enjoy the benefits of insurance when you need it at claims.