In Nigeria, many people do not know much about health insurance. Most Nigerians with a health insurance policy have it only because it comes as a perk with their job.
Health insurance is a crucial topic, and according to a famous saying, "you are one sickness away from poverty". This statement holds in Nigeria if you don't have proper health insurance.
This article discusses Health Insurance in Nigeria and everything you need to consider before settling for one.
What Is Health Insurance?
Health Insurance is one of the essential insurances policies that you must have. It is a contract between an individual and an insurer to pay some or all the costs of the individual's health care.
Health insurance is beneficial because you can avoid paying medical bills that you can't afford out of pocket with your health insurance cover.
Often, health insurance is included in employer benefit packages to entice quality employees. Health insurance premiums like this can be partially paid for by the employee or paid out of the employee's salary.
Overall, once health risk and health system costs are estimated, insurers develop a financial structure to help you pay for your health insurance monthly, quarterly, etc.
Different Types of Health Insurance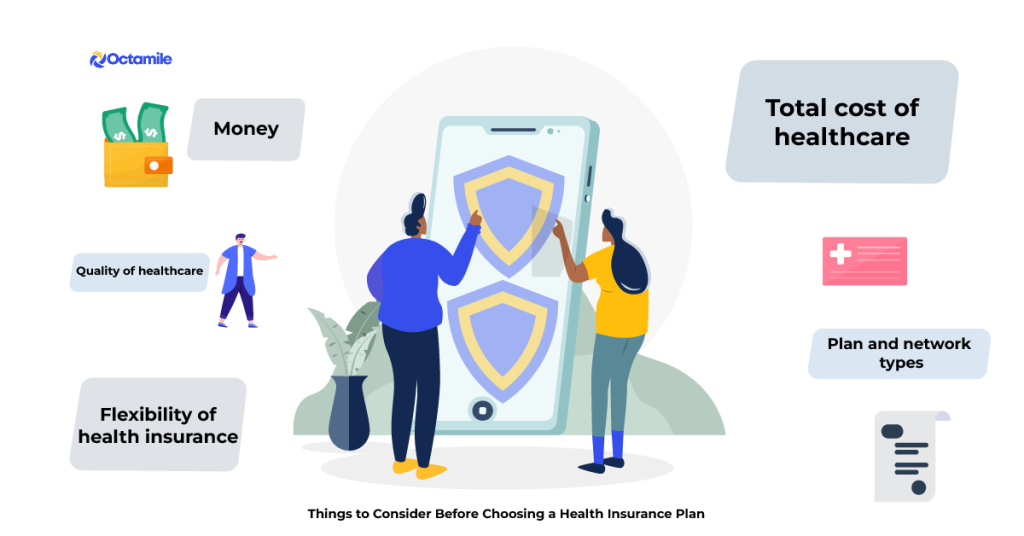 There are four significant types of health insurance plans. Depending on what is best for you and how much you are willing to spend on health insurance, these brief reviews will give you insights on which would work for you.
Health maintenance organisation (HMO) plans: HMOs are the most popular health insurance plan in Nigeria. This is when your HMO signs a contract with a network of doctors and care providers for a monthly or annual fee to provide you with health care at no charge.
If you have this type of plan, you cannot seek medical care outside the network of professionals under contract with your HMOs. This plan is a lot cheaper than other plans, and the only disadvantage is that health coverage is limited, and you might need to pay more for major surgeries or diseases.
Preferred provider organisation (PPO): This medical arrangement discounts when you receive medical care from specific health care providers. Each plan comes with a network of providers that allows you to get discounts whenever you get medical care from them.
The major disadvantage of this type of plan is that you incur higher costs if you cannot reach the recommended health care providers when you need them in an emergency. Also, you only pay discounts every time you visit a care provider. Health care is not entirely free.
Health savings account (HSA) plans: With an HSA plan, you have access to a unique bank that allows you to save money specifically for future medical expenses. It works like a personal savings account, so you, the user, control it instead of the insurer, and it is not taxed. To get an HSA plan, you need a High Deductible Health Plan (HDHP).
An HDHP is a plan with a higher deductible than HMOs, and the monthly premiums are usually lower. The major disadvantage of this plan is that you pay more for health costs before the insurance company starts paying your deductibles.
Indemnity plans: This type of plan gives you the full reigns. It is a comprehensive form of insurance where you can visit any doctor in any hospital and get health care. With this plan, insurers pay a predetermined percentage of your medical costs while you cover the rest.
It is usually not a cheap insurance option, and the major advantage is the flexibility and freedom it allows you. Most people consider it a supplementary type of health insurance.
What to Consider Before Choosing a Health Insurance Plan
How do you decide the kind of health insurance to go for or the best health insurance company to buy an insurance premium? There are a few basic things that a health insurance company should offer, but to maximize your monthly insurance premium, here are a few things to look out for:
Consider using a company that is trusted by many people, check reviews and customer complaints to see what people are saying about them.
Check that they don't always come up with excuses when it is time to pay claims.
Use a company with a track record of fast claims processing and settlement time.
Consider one with a vast network of doctors and hospitals on their list. It's a plus if they have hospitals close to your home or workplace.
Consider companies that offer other wellness plans, like access to a gym or spa.
Compare premium prices and go with one that offers the best coverage with a lower monthly premium.
Some Health Insurer's in Nigeria.
AXA Mansard Health Limited is an arm of the AXA Mansard group of companies. It has a 24-hour available call service, coupled with a team of trained, dedicated and competent professionals.
AXA Mansard operates with technological standards in check due to its goal to achieve high operational excellence, contribute to quick responses, and rid you of the challenges the Nigerian health insurance industry faces. They provide one of the best and most effective health risk management solutions.
They have broad access to close to 400 health providers across Nigeria. They consist of hospitals, dentists, and eye clinics. Besides, they also provide HMO plans and individual plans for families.
Hygeia HMO is one of the best health insurance companies in Nigeria. It aims to help members access quality healthcare at a reduced cost.
They have plans to include; Individuals, Families, Senior Citizens, Pregnant Women, SMEs and Corporations, Gym & Spa. They have been in existence for a while now and are known for delivering excellent health insurance services in Nigeria.
Reliance HMO is one of Nigeria's new health insurance companies, but they have proven to be dependable. They are a very considerable health insurance company with health plans for families, individuals and businesses. 
They have an excellent 24/7 service, and they treat requests, complaints, and feedback promptly.
Conclusion.
Health insurance is a way of protecting your health and the health of your loved ones. It can be a life-saving investment. But with so many types of health insurance out there, it might get challenging to decide on the best kind of health insurance or the best health insurance company to use.