Thanks to technology, there has been a surge in the number of logistics companies and mobility businesses across Africa. In a county like Nigeria, there has been a rapid increase in demand, leading to the growth of both services.
In Q4 2021, The National Bureau of Statistics(NBS) held that the Nigerian Transportation and Storage Industry rose by 29.72%. It also reports that the Nigerian Road Transport Sector had a growth of 56.38 per cent in the second quarter of 2022 and subsequent growth over the next quarters. 
People seek secure ways to transport themselves or their goods within cities, states or countries. Many mobility companies evolve themselves to provide both services; a logistics company and a mobility company.
Just like every sector, there are crippling issues that can stunt growth and hinder the fulfilment of the promise of security made by logistics companies and mobility businesses to their customers. Insecurity, terrorism, deterioration of roads, accidents, checkpoints, extortion of vehicles transporting goods, slow customs clearance and all other unexpected and unprecedented events are just a few of the crippling issues affecting these sectors.
So, how can one successfully navigates these industries, notwithstanding these crippling issues? The answer is simple; Insurance, Insurance Products and Embedded Insurance.
How does insurance help you navigate your industries as a logistics company and mobility business?
Insurance protects your company, clients and employees against financial loss, damages of goods, accidents and, in the worst scenario, death. It helps you to manage risks and secure all parties in your business against unforeseen and unprecedented events.
Many logistics and mobility companies perform their transaction and activities on a digital platform. These insurance products can be embedded on your platform, ensuring that all parties involved are insured before closing the transaction.
This added service gives your clients the following:
1. A level of ease and loyalty, knowing they are fully protected.
2. An added value to boost confidence in your business.
Let's look at the different kinds of insurance products you, a logistics and mobility company, need to embed in your digital platform.
Insurance products for logistics companies and mobility startups
Goods-in-Transit Insurance:
Safety is the first form of concern for every client. The logistics company must meet that need from the point of departure to the point of delivery.
Goods-in-Transit Insurance ensures that the clients are fully compensated when this need cannot be met due to cargo theft, accidents, fire, collision and accidental damage to goods.
Goods-in-Transit should be an embedded Insurance product for logistics and mobility businesses. Having the product on your digital platform promotes service purchases with insurance in just a click. This subsequently indemnifies you as a business when the promise of security cannot be met.
Types of Goods-In-Transit Insurance
Warehouse to Warehouse Insurance:
Warehouse to Warehouse Insurance strictly covers valuables transported from one warehouse to another. In some instances, it covers international cargoes transported to the import warehouse from the export warehouse.
Freight Forward Insurance:
Freight Forward Insurance protects freight forwarders against accidental cargo damages and loss incurred due to negligent acts by freight forwarders. It provides financial cover to the freight forwarding companies when legal liabilities claims arise.
Freight forward companies are responsible for the shipment of goods through carriers on the road, rail, air or sea.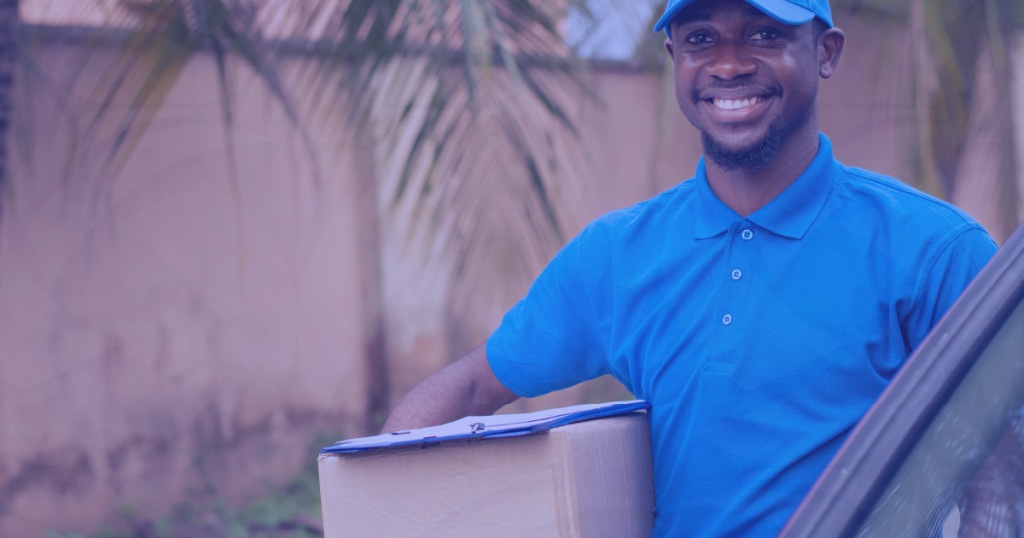 Vehicle Insurance
A vehicle is an automobile with four, three, or two wheels. Vehicle Insurance is mandatory for logistics companies and mobility businesses. It provides coverage against fire, theft, accident and other damages. Vehicle Insurance should also be an embedded insurance product for logistics and mobility businesses. Embedding it on your digital platform ensures that every new automobile purchased by the company gets insured within minutes of its purchase.
a. Third-party Vehicle Insurance: The federal government mandates that every vehicle owner purchase third-party vehicle insurance. It covers the accidental damages done to a third-party vehicle, medical expenses or bodily injuries sustained by the third party. It has a limited scope of cover.
b. Comprehensive Motor Insurance: Comprehensive Motor Insurance provides an extensive range of coverage. As a logistics company and mobility startup, purchasing comprehensive motor insurance protects you from financial loss, reasonable liability from deaths, legal issues, and damage or loss to the vehicle by fire or theft. It also covers the medical expenses of the insured(drivers) and the other vehicles' passengers/ passengers. 
You can read more about vehicle Insurance here.
Health Insurance:
The federal government requires Health Insurance from every employer to their employees. African countries like Tanzania, Uganda, and the Benin republic also mandate health insurance. Logistics and mobility businesses are often prone to certain risks like accidents.
Health Insurance should be an embedded insurance product for logistics and mobility businesses. Embedding it on your digital platform focused towards your employees improves productivity and good morale.
Pilots or drivers can get sick or be involved in an accident during delivery or commuting from different destinations. With health insurance, they can enjoy the benefits of good medical access and infrastructure to stay in top shape to perform their duties.
Read more about the insurance products you and your staff need to have a successful year.
Employee Disability Insurance
A recent study shows that the average 25-year-old male has a chance of sustaining a temporary injury during his career, a 32% possibility of critical illness, and a 15% possibility of long-term disability.
It is the responsibility of the employer to provide good working conditions for their employees. As a mobility and logistic company, external factors can displace actions put in place to provide a good working environment, putting your employees at risk.
Disability Insurance provides compensation to the worker when disabled at work. An employer is expected to pay compensation, but an insurance company can cover such if disability insurance was purchased for your employees.
Like health insurance, disability insurance is an embedded insurance producer for logistics and mobility businesses. Embedding it on your digital platform builds your employees' trust and confidence.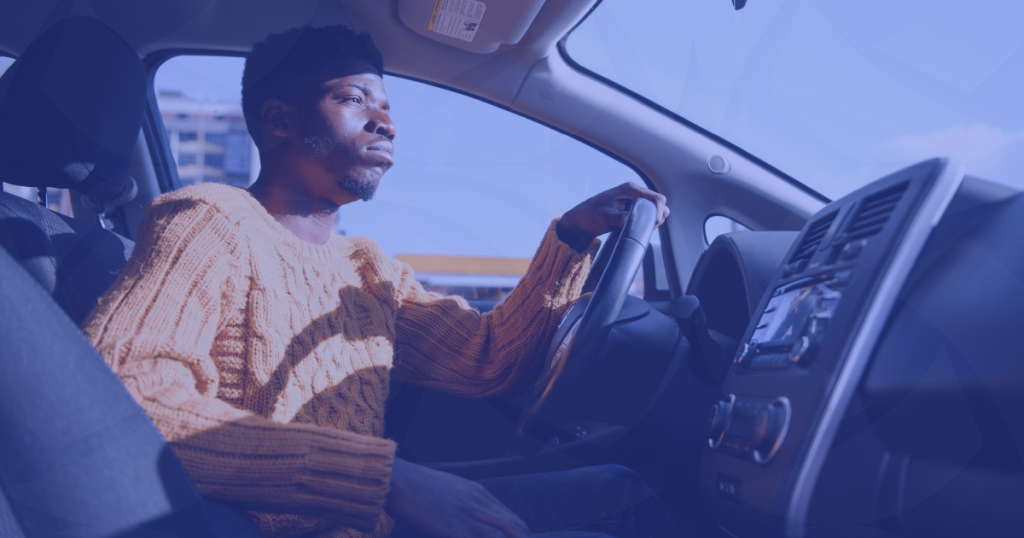 Credit Life/Group Life Insurance
Group Life Insurance is standard and offered by an employer to its workers. It provides a death benefit to the insured beneficiaries if the insured(your employees) dies while working in the organisation. The purpose of group life insurance is to provide financial support for the families of such employees.
According to the world health organisation, Africa has the world's highest road accident death rates, and Nigeria takes the lead with the most traffic-related fatalities. The National Bureau of Statistics (NBS)holds that 3,345 road accidents in the first quarter of 2022 led to the death of 1834 road users. Other fatalities can happen by air, on the sea and other forms of transportation.
Companies save costs when purchasing group life insurance for their employees. It is cheaper to purchase life insurance for a group than for an individual.
Group Life Insurance ends when the employee leaves the organisation. The employee only has such coverage while still working under that company.
Disability Insurance
The aviation industry has passenger liability insurance. It provides compensation to passengers and their families in the situation of an aircraft.
Many mobility startups have found ways to create a tailored form of passenger insurance. The transport industry in Nigeria made passenger insurance compulsory in 2021, but many still need to learn about this development.
Embedding Passenger insurance on a logistics and mobility company digital platform ensures the quick purchase of insurance by the passengers, thereby leading to prompt compensation for passengers in an accident.
Ride-hailing insurance for Passengers:
Ride-hailing insurance compensates when riders suffer a loss of their personal effects, bodily injury, temporary or permanent disability or death from an accident.
Ride-hailing insurance for driver-partners.
Logistic companies and Mobility startups tailor this form of insurance to protect drivers against death, total or partial disabilities, and medical and funeral bills.
Insurance-specific tailored coverage
Based on the uniqueness of each business and its offering, logistics and mobility companies can request tailored specific insurance to suit their needs, and protect their clients, passengers and the company from legal liability. The insurance sector is always flexible in providing specific insurance coverage.
Octamiles' all-in-one embedded insurance management digital solution can simplify your customer's access to multiple insurance products in your digital ecosystem.
Embedding and Launching various logistics and mobility needed insurance on your web and mobile application can be made in minutes using our API and widgets.
Providing added value to your customers has just been made seamless and easy. Companies like Gokada, Driveme, VeendHQ, Edusko, Daboo, Wecover, LogiTrak, and Penglogistics trust us to help deliver seamless insurance experiences to their customers.
Launch embedded insurance products in minutes, not months; work with us; schedule a meeting here.