In this edition of Octamile's African Insurance news, we look at the "Top insurance apps for 2021 as ranked by rating, flexibility and reviews", "New insurance law proposed by the South African Government", late claims repayment as a hindrance to insurance growth and many more…
South African Government Proposes New Insurance Law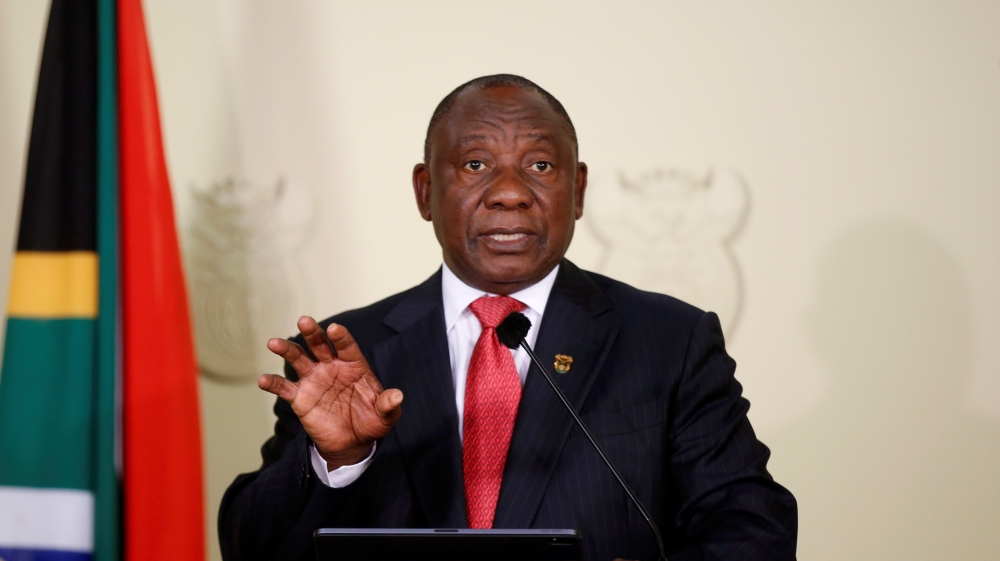 There are several important pieces of legislation that South Africa's parliament is expected to deal with in 2022. A total of 21 bills were passed in 2021, and some of the significant ones include; national health insurance, Land Expropriation, Employment Equity, Cannabis.
The portfolio committee on health is currently processing the National health bill; this bill was first introduced in August 2019 and 2021. A total of 22 hearings were held. The National health insurance (NHI) seeks to realize universal health coverage. The NHI is a health financing system designed to pool funds to provide access to quality affordable personal health services for all South Africans based on their health needs, irrespective of their socio-economic status.
"Take Claims Settlement More Seriously" NAICOM (National Insurance Commission) Urges Nigerian Insurer's
Image credit: Vanguard
In an event for insurance companies, Mr Sunday Thomas, the insurance commissioner, has urged insurance companies to take claims settlement seriously. According to him, "One issue that has been setting the industry on a reverse gear in its developmental efforts is the issue of a claims settlement. A few among us have been making this work tedious by not promptly paying claims. We should know that the insurance business is about the payment of genuine claims. Anything short of that will continue to hurt the insurance business in the country, thereby giving the industry a poor reputation, perception and image. I urge you to look at this issue at your level and deal with it decisively as it has continued to give the industry a bad name."
He also mentioned that the technological advancement in the insurance industry accelerated by the COVID-19 pandemic has compelled many companies to shift from the traditional ways of conducting business to more sophisticated and technology-driven methods.
Nigerian Insurance Industry Evolving Digitally
In a presentation titled "Changing the face of insurance practice", the CEO of Afriglobal insurance brokers limited, Mr Casmir Azubuike, mentioned that the insurance industry has been through a digital transformation boosting its acceptance. He said, "The Nigerian insurance industry is evolving from analogue to a digitally-driven industry. Office processes are getting automated, manual registers and records are being phased out, policy and clients' statistics are now being spooled electronically, policy documents are being generated and transmitted electronically. Latest is the development of mobile apps, which makes it possible for you to buy insurance from start to finish, including claims report start to finish on your mobile phone, from the comfort of your bedroom."
He further mentioned that today's insurance industry had wiped the negative image of insurance being reputed for poverty, extreme conservatism, and dishonesty, among others.
Norrenberg Advisory Partners Limited Acquires International Energy Insurance
Investment bank Norrenberger Advisory Partners Limited gained the assent of the insurance industry's watchdog for its bid to buy International Energy Insurance (IEI). IEI has been racking up losses since 2012 and is now battling the failure to thrive amid overwhelming operational costs. It started operations in Nigeria more than half a century ago, in 1969, as the country's first energy-focused insurer focusing on offshore and onshore risks alongside general insurance services.
Norrenberger, whose offerings also encompass brokerage and asset management, will be looking to turn around the fortunes of International Energy Insurance.
The Top Insurance Apps for 2021: See Who Dominated
Due to trends in the industry, lead insurance providers have subscribed to the use of digital platforms, big data, and mobile apps to improve customer interaction with providers and enhance excellent communication channels between organizations and their users or clients.
Mobile apps offer users fast, seamless services with access to products, information and services in real-time.
Based on user ratings, mobile app flexibility and user reviews, here are the top insurance apps in Nigeria for 2021; Leadway Health, Leadway my life, MyAXA Plus, Allianz NG, Mutual Benefits Assurance, FBN insurance.
Although the penetration rate of the insurance sector remains low at 0.5 % compared to 13.4 % in South Africa, despite efforts by the regulator, NAICOM, government and stakeholders to improve the digit.
Individual Retirement Account (IRA), Fines Nine Insurance Companies Over Late Claims Payment in Kenya. 
Late payments have limited the capacity of the insurance sector to grow beyond compulsory motor and health insurance as customers fear insurance companies will avoid payment when their risks occur. According to the law, an insurer should admit or deny liability, determine the amount, identify the claimant and pay within 90 days. A company can request a 30-day extension and failure to pay within the set deadlines attract a five per cent penalty on the unpaid amount.
The IRA has proceeded to fine nine insurers, Sh17.6 million, for late payment of claims, failure to submit audited accounts and premium levy payment. The IRA's annual report shows that insurance companies were notorious for failing to pay insurance claims, with four out of the eight companies being penalized for delayed payments.
The IRA's push to disclose fines on insurance companies that fail to pay customers comes at a time of increasing cases where patients are turned away from hospitals because their providers fail to settle medical bills.