In this edition of Octamile's African Insurance news, "NAICOM leverages tech for insurance growth; Eyes 6 Trillion Naira gross premiums by 2030", "South Africa's Best and Worst Insurers Consumer Ranking", Ghana Trains Importers and Exporters on Insurance" and more…
NAICOM Leverages Tech for Insurance Growth
The National Insurance Commission revealed recently at a one-day retreat held in Uyo, Akwa Ibom, that it would be leveraging tech for insurance growth and annually ranking insurers in Nigeria based on claims payment. 
The Commissioner of Insurance, Mr Sunday Thomas, said "We are exploring ways to take insurance to where the other financial sectors are or even surpass that mark. Financial transactions are more of a one-stop-shop for everything, and it is either we key in, or we lose the business to more innovative outlets that will seize it from us.
"The Commission will soon be unveiling the Commission's sandbox to give room for innovative expansion of insurance reach. The web aggregators' guideline is also aimed at opening access to insurance and also a means of creating a convenient market for insurance."
Refer and Earn Up to 1 Million Naira – Octamile Partner App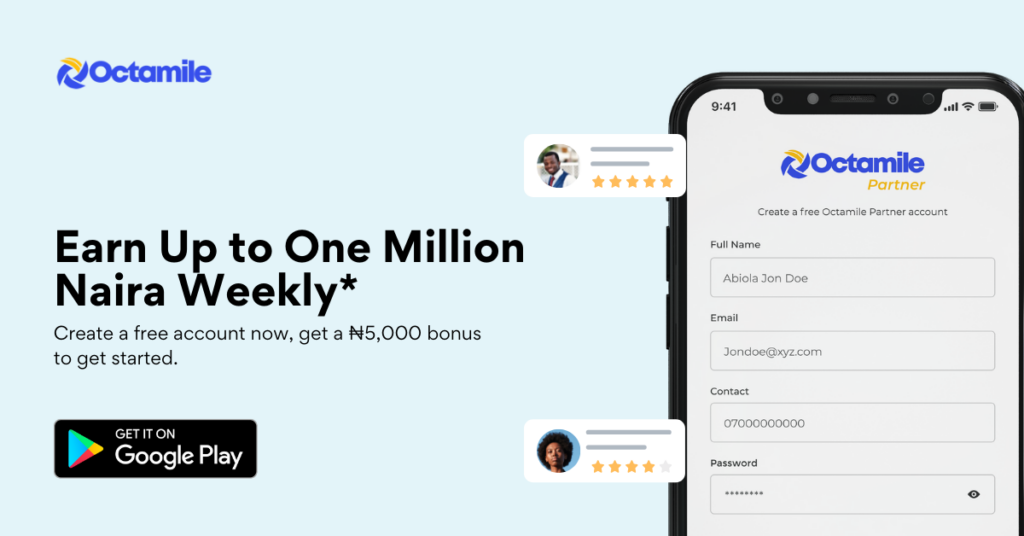 Car dealers and auto shops can now take advantage of the recently launched Octamile Partner App to earn 1 Million Naira from insurance referrals. Download the App on Google playstore, refer motor insurance customers at your dealership and earn 5-10% commission from our partners.
The app also enables dealers to sell or do Vehicle VIN checks, and many more features are coming soon. Ready to refer and earn?
Insurance Sector Eyes 6 Trillion Gross Premium by 2030
The National Insurance Commission (NAICOM) expects the insurance industry's gross premium income (GPI) to rise to N6 trillion by the year 2030.
This is just as the Commission expresses confidence that industry Gross Domestic Product (GDP) will increase from 0.4 per cent to over 3.0 per cent by 2030.
Nearly 50% of Ghana's Working Population has one Form of Insurance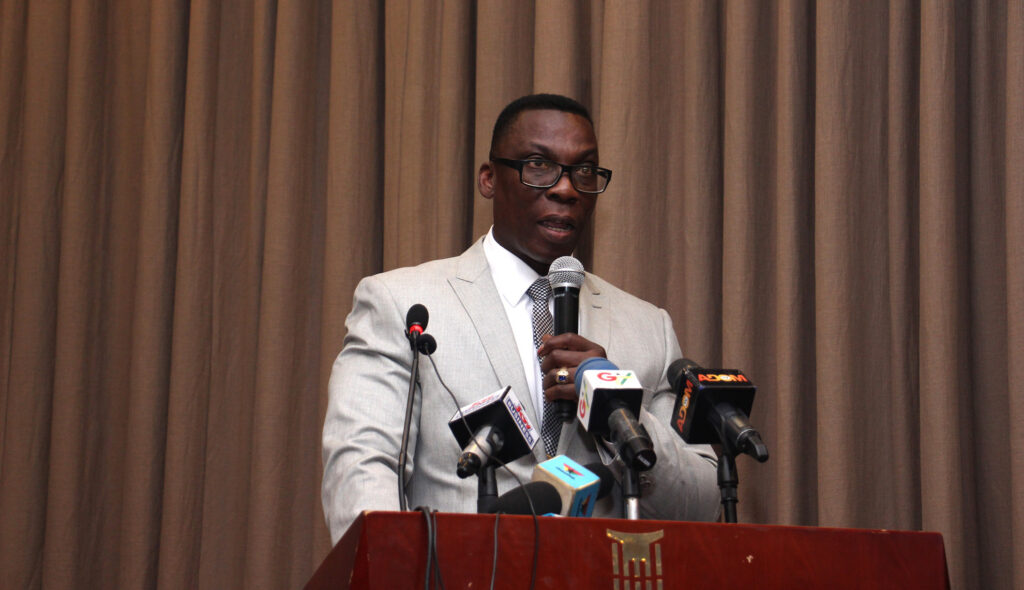 The Commissioner of Insurance, Dr Justice Ofori, has disclosed that coverage of insurance as of December 31, 2020, stands at 44.6 per cent.
This means nearly 50 per cent of the working population of Ghana has one form of insurance or the other.
He disclosed this when the National Insurance Commission (NIC), in collaboration with the Ghana Prisons Service, launched the training of Prisons Officers and Recruits on the basic principles of Insurance and Risk Management.
The training launch forms part of the Commission's structured campaign to create insurance awareness and is an ongoing campaign across all other Security Agencies and allied bodies.
Exporters And Importers Trained on Ghana's Insurance Processes
The Ghana Shippers Authority has schooled some exporters and importers in the business industry on the benefits of insurance and the processes involved in Koforidua.
The 30 participants, drawn from parts of the Region, were taken through topics such as "What Cargo Insurance is, Importance and benefits of taking Marine Insurance locally and Measures in place to facilitate uptake of Marine Insurance Locally among others.
In an interview, Mr Charles Asiedu Sey, Tema branch Manager of the Ghana Shippers Authority, said that the training was to educate and sensitise members on the need for insurance for their businesses.
Best and Worst Insurers Ranked by Insurance Customer in South Africa

The latest South African Customer Satisfaction Index (SAcsi) for Life Insurance reveals which insurer has the most satisfied customers.
The group's benchmark measurement for life insurance for 2021 gauges the levels of customer satisfaction of South Africa's major life insurers – namely, 1Life Insurance, Absa Life, Discovery Life, FNB Life, Metropolitan, Old Mutual, Sanlam and Standard Bank Life Insurance.
The index surveyed over 2,100 customers of SA's largest life insurers by market share during the last quarter of 2021.