If you follow trends across the Fintech credit ecosystem in Nigeria, you will know about the trend of loan default. At Octamile, we believe "insurance is a safety net everyone needs", and the Fintech Credit ecosystem is no different.
Today, we are excited to announce our newly signed embedded insurance partnership, Octamile Partners VeendHQ, to provide access to insurance products that protect lenders and borrowers across its infrastructure from financial loss.
VeendHQ is an easy and fast access credit infrastructure that automates lending processes for lenders and connects them to borrowers through its various origination channels.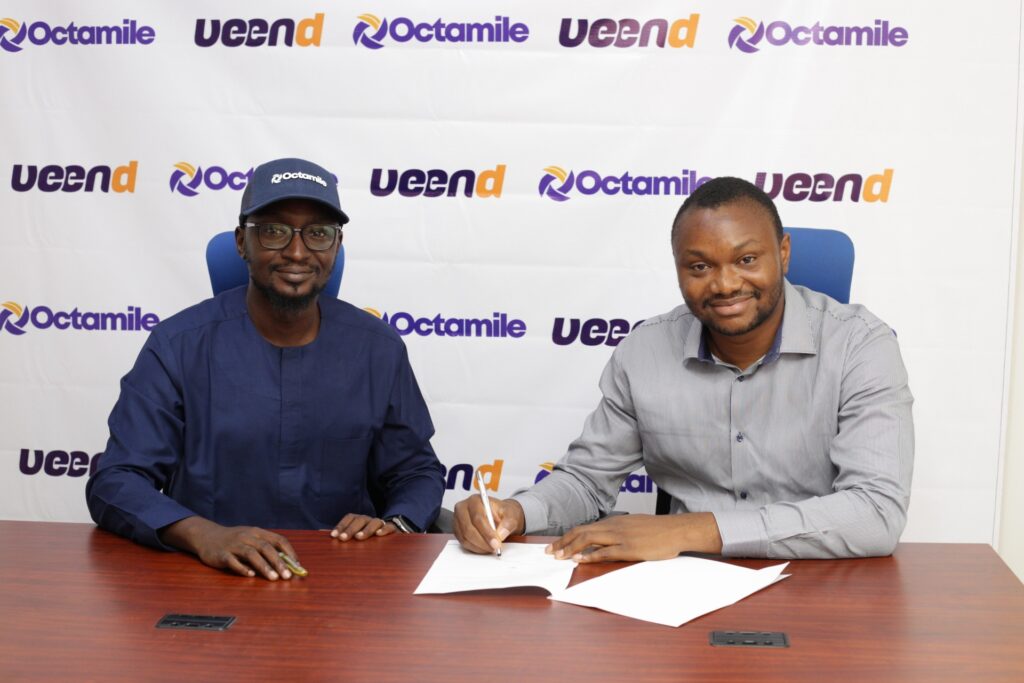 Consumer lending access in Africa is witnessing a high-growth post-pandemic. According to reports in Nigeria, in the last quarter of 2021, the sector grew by 4.3 per cent to N2.1 trillion and "in terms of the composition of consumer credit, personal loans maintained their dominance, accounting for 78.1 per cent, while retail loans accounted for the balance of 21.9 per cent."
VeendHQ helping organisations in Africa to fix this problem of reliable repayments collections for lenders. Speaking at the launch, the CEO of Octamile, Gbenro Dara, said, "MicroLoans and Fintechs have driven a lot of growth in the economy. However, there has been no financial protection for the borrowers in the event of unforeseen circumstances, which leads to loan defaults."
"The team and I are excited to partner with VeendHQ to embed custom insurance products via our Embedded Insurance API from leading Insurance providers into the lending process of VeendHQ's partners".
Gbenro stated that "the partnership with VeendHQ takes us one step closer to giving one million Africans access to financial protection."
Octamile's embedded insurance partnership with VeendHQ will provide credit insurance that protects lenders and consumers to ensure they receive payments when borrowers can't make payments.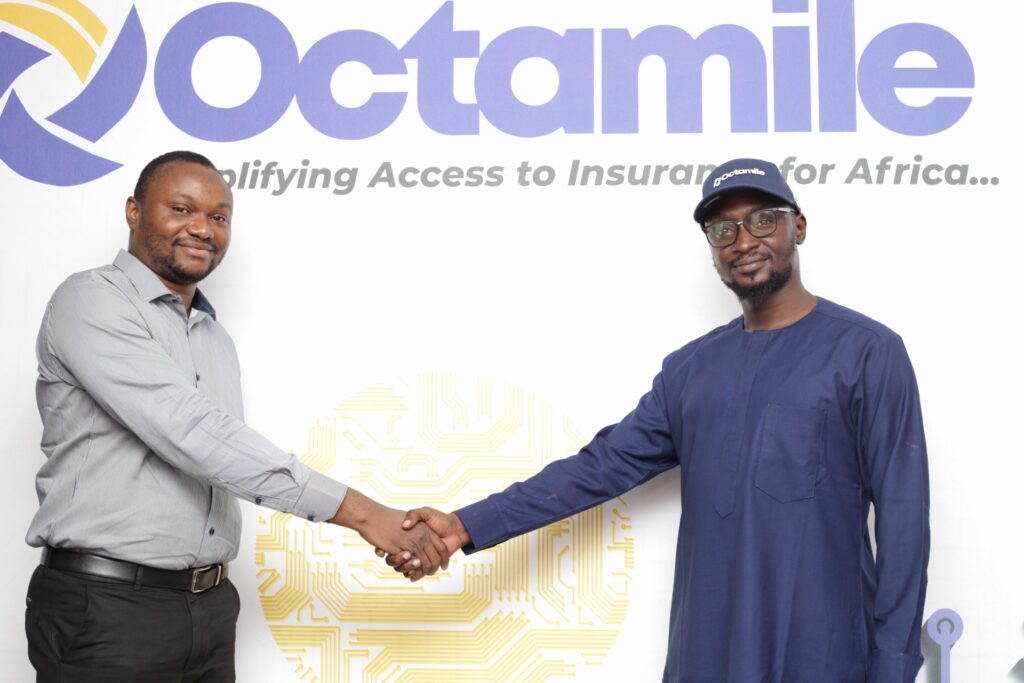 "We believe that our partnership with Octamile will further reduce lending risk. It is a unique proposition to provide financial protection for lenders and consumers on VeendHQ. With this collaboration, we aim to work together, technically and culturally, to make credit more accessible to African consumers," says Olufemi Olanipekun, VeendHQ CEO.
We look forward to this impact on the lending sector, both for borrowers and lending organisations.
About Us: Octamile Inc is a digital insurance startup reimagining and simplifying access to insurance to protect Africans from financial loss through technology, data and partnering with insurance and non-insurance businesses. Some of our solutions include:
Embedded Insurance APIs: Our API enables non-Insurance businesses like DriveMe.NG, and VeendHQ to launch lifestyle, health, auto, life and other context-relevant and customisable insurance products as a feature or standalone product.
Automated Digital Claims: Our end-to-end ClaimsTech solution empowers insurance providers like AXAMansard to automate and payout claims in less than 60 minutes. Octamile's Automated Claims Solution provide a seamless claims experience for consumers while reducing administrative costs for insurers. It covers First Notification of Loss (FNOL), detects fraud, virtual inspections, rule-based decision-making, and payments and can fit into existing tech, workflow and processes.
Data for Financing & Underwriting: Our risk assessment solution helps insurance increase their profitability for better underwriting. Brokers, Banks, Fleet owners, and Online Marketplaces can also leverage this data for car financing, vehicle history and valuation.
LaunchPad for Insuretechs: We help insurtechs with the tech infrastructure, data, tools and insights to enable them to get to market faster.
Are you a digital platform or app business founder or leader? Schedule a demo here or email business@octamile.com to leverage our Embedded Insurance API to launch unique insurance products from leading underwriters. Join us to simplify access and deepen insurance penetration across Africa.
Embedded Insurance: The Future of Insurance Distribution